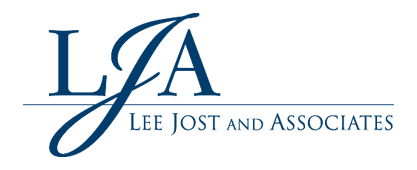 Lee Jost & Associates (LJA), is the consulting division of Benefit Plan Administration of Wisconsin, Inc. (BPA)
Lee Jost & Associates (LJA) is committed to multiemployer trust funds and their participants and has worked to help provide health and pension benefits in a cost-effective manner.
We have the skills, experience, and energy to perform the work you need, and our size provides advantages for our clients.
Who we are and what we believe in
Lee F. Jost founded Benefit Plan Administration of Wisconsin, Inc. and Lee Jost and Associates in 1981.
Our mission emphasizes our commitment to multiemployer plans. Our mission is to help Trustees:
Plan, establish and maintain tax-qualified, financially sound and effective health plans and pension plans for participant security.

Discharge their other responsibilities.

Administer their plan in compliance with applicable laws and regulations.
Our firm has assisted Trustees in facing numerous complex issues. We are recognized as a leader in the benefits consulting industry.
Client retention is important to our firm and some clients have been with us for more than 30 years.
Our experience speaks for itself

The principals of our firm have more than 30 years' experience working with multiemployer trust funds. The growth of our firm is heavily based on the recommendations of our current clients, which results from their confidence in our expertise.

What we do and how we do it

Work closely with attorneys, CPAs, and administrators to resolve issues to the satisfaction of Trustees.


Provide complete consulting services based on a solid understanding of client needs due to LJA's background in plan administration.

Understand the impact laws and regulations have not only on Trustees and the plans, but also on plan administration.

Analyze claims experience, project future costs, and provide options for aligning income and expenses.

Analyze both local and national trends.

Perform merger studies.

Implement wellness programs.

Provide ACA compliance information.

Develop annual enrollment materials.
What we offer

Financial Guidance
Establish target objectives, including reserve levels and funding status

Monitor financial condition
Plan Design
Help with plan changes

Provide alternatives that are cost-effective and align with the current health care delivery system and climate

Carrier and Vendor Relations

Solicit bids for full insurance, partial insurance, and stop-loss insurance

Monitor PPO and PBM performance and efficiency


Engage in open, ongoing communication with TPA
Communications
Annual notification requirements


Summary of material modifications

Summary of benefits and coverage

Summary plan descriptions
Compliance
Legislative updates


Assist in filing of governmental reports
Attendance at Meetings
Actuarial Analyst Services

Should you require additional information regarding these or other services, or would like to receive an informational brochure, please contact: